Enjoy Lisa Najjar's webinars, videos and channelings on demand. Past events are available on-demand for instant viewing in Lisa Najjar's On-Demand Library. View videos as many times as you wish during the specified period.
Current On-Demand Offerings
What's Next for Humanity?
October 2020: 2-hour webinar sharing messages from George Harrison, Mother Mary, Jesus, Isis, Lady Nada and others on the election, rest of 2020, year 2021, self-love and healing. Q & A and live channeled message included.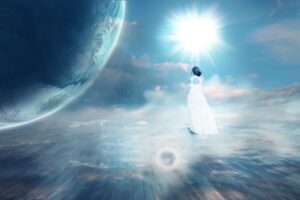 May 2020: 2-hour webinar focusing on channeled messages from Lord Shiva, Archangel Raphael & Shyamdas on Year 2020. Learn: what is happening in the world – and why; what the Divine Plan for Earth is; the outcome for 2020; what ascension is – and how to prepare for it. Q & A and live channeled group message included.
April 2020: 1-hour Facebook Live Interactive Event with Deva Premal. Lisa answers audience questions on the virus, planetary issues, the afterlife, connecting with spirit and more. Surprise guests such as Abraham Lincoln, Shyamdas and a few Ascended Masters show up to share live messages for humanity.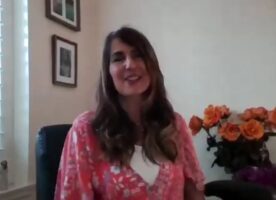 An Evening with Lisa Najjar
March 2020: 2-hour Interactive Event with Maureen St. Germain. Lisa and Maureen give live readings. Ascended Masters and Archangels join with messages for all.