3-Hour Intuitive "Basics" Class + Ongoing Monthly Development & Practice Modules
We are all intuitive. We use this skill whether we know it or not, whether we're buying a house or picking a spouse. It's that "gut" feeling, inner knowing. In these fun and interactive development classes, Lisa helps you tune out and tap into the "field" around you where all universal answers lie. 
Initial 3-Hour Class: 
Learn the basics. Learn the difference between psychics, mediums and channels. Explore the 6 Psychic Senses (Clairvoyance, Clairaudience, Clairsentience, Claircognizance, Clairalience and Clairgustance). Practice visualization & meditation techniques to expand your awareness. Learn how to clear, ground and protect your energy field. Practice connecting with your intuition on a deeper level. Learn how to keep your vibration high – and why it's important. Discover how intuitive you are (you will be surprised).
Monthly Development and Practice Module Subscription: 
Once the "Basics" class has been taught, you have the opportunity to participate in two 90 minute classes per month. These modules include continued education, practice with your peers and Q&A with Lisa. Through your monthly subscription modules, you will learn to work with:
Auras (find out how people really feel)
Psychometry (reading a photograph or object)
Oracle cards
Angels
Meditation
Pendulums
Animal totems
Automatic writing
Mediumship
Channeling
Crystals
How to connect with Archangels and Ascended Masters
How to connect with your Higher Self/Spirit Guides/Guardian Angels
Purchase the Initial 3-Hour Class!
Get instant access to your recording and PDF guide.
Purchase at any time for $77
Join the Monthly Development & Practice Module Subscription!
Join Lisa and your peers live on Zoom . Recording and PDF guide included for limited time only.
Twice a month starting on OctobeR 9th*, 2022
12-1:30 PST/1-2:30 MST/2-3:30CST/3-4:30EST $44 USD monthly**
*Modules will be held every other Sunday with the exception of holidays. Dates of all modules will be available on the member dashboard. 
**May cancel at any time.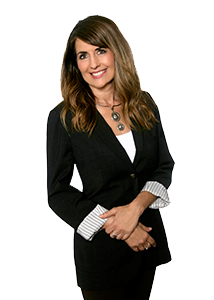 Lisa Gives Inspiring Talks & Live Audience Messages!
Book Lisa as Guest Speaker for Webinars, Conferences or Private Events.