WHAT IS SPIRIT "DYING TO TELL YOU"?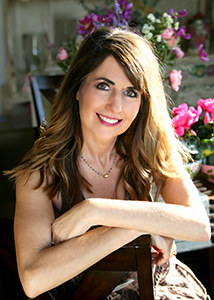 Join Lisa, the many iconic characters from her book (Marilyn Monroe, Elvis Presley, Michael Jackson, George Harrison, Martin Luther King and more), and the Ascended Masters for an enlightening new series called SPIRIT SPEAKS.  Hear advice from Spirit that can help you live a happier, more fulfilled life NOW, while you are still here on Earth.
SPIRIT SPEAKS on: Year 2020, Ascension, Passion, Purpose, Love, Life, Intuition, Money, Body Image, what Death really is.
This is an informative - and transformative – new series, so please join us for SPIRIT SPEAKS!
2020 WORLD MESSAGE: THE GREAT AWAKENING
2020 Spirit MessagesJoin me for the 1st "SPIRIT SPEAKS" Series Webinar: 2020 The Great AwakeningSince 2018 I have been receiving messages from Spirit (Lord Shiva, Shyamdas, Archangel Rafael, Gaia et al) about the future of the world, the year 2020, the Ascension process, and more. In this webinar, I finally share those messages publicly.In this 2 Hour Zoom Webinar you will find out: What is happening on Earth. Whether there is a Divine Plan. What the outcome will look like. What this thing called "Ascension" really is. How you can prepare for it.Come be enlightened & inspired. It's not "doom and gloom"; rather, a glorious transformation. Receive a road map to help you create the best possible future for yourself - and for your world! 🙏🌈☮️🌎💖April 19, 2020 (3-5 pm PST)Cost $20Register here: https://app.acuityscheduling.com/schedule.php?owner=15170444&appointmentType=13858381Please share on your pages, if you think your friends would be interested xox

Posted by Lisa Najjar on Friday, April 10, 2020
Since 2018 Lisa has been receiving messages from Spirit (Shiva, Shyamdas, Archangels, Masters) about the future of the world, year 2020, the Ascension and more. She finally shares these messages publicly in the First Spirit Speaks 2-Hour Zoom Event.
SPIRIT SPEAKS ON: What is happening to our world. The Divine Plan for Earth. The outcome for 2020. What Ascension is – and how to prepare for it.
Join us to receive a road map to help you create the best future for yourself – and your world!
Sunday, April 19, 2020 (3-5 pm PST/6-8 pm EST)
Cost $20
Register here
Please share this event on your social media pages by copying and pasting the url in the browser. Thank you!


---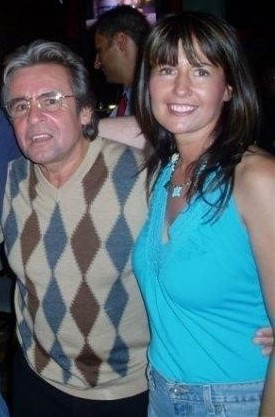 Davy Jones (Monkees) and I spoke one evening about life after death.  He insisted that: "When you're dead, you're dead, Lisa."  I tried to explain that, no, life goes on after death.  Well, guess who showed up to talk after he died?  Sorry, Davy but … I told you so!!!
Book A Reading
Book Speaker
Book Media Interview
Buy The Book