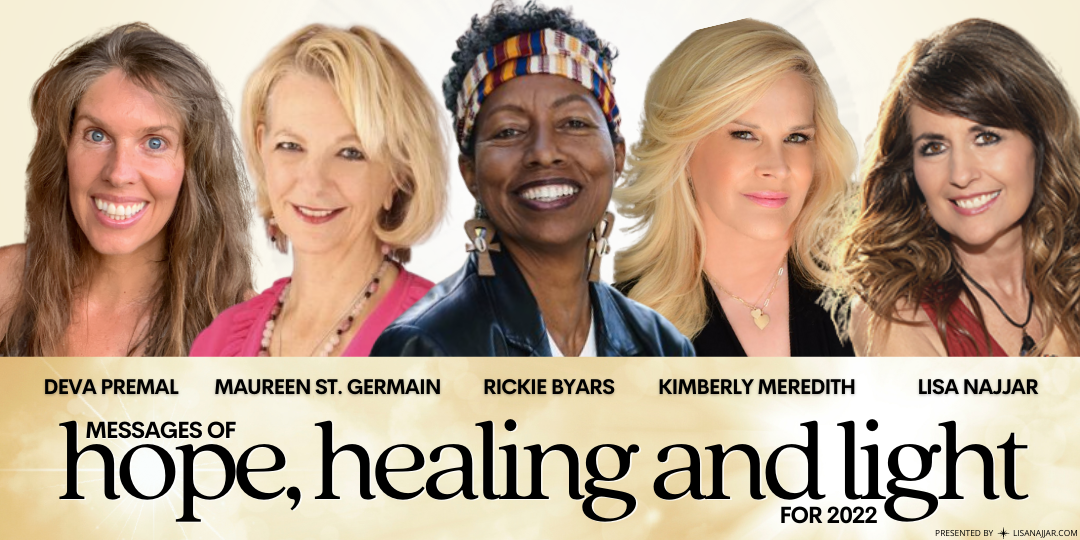 Hope, healing, and light for 2022
During this event you will enjoy music, meditation, inspirational messages, and channelings by our beloved hosts in the comfort of your home. You will feel uplifted and ready to embrace 2022 with love and light.
You will also receive gifts when you register including Manifest Your Dream Life PDF Guide Book by Lisa Najjar, MP3 song download We Let it Be by Rickie Byars, free entry to the Mother Mary Matrix Monthly Saturday class with Kimberly Meredith, and the Dancing in the River of Golden  Opportunity Meditation by Maureen J. St. Germain.
When you sign up for this event your name and email address are shared with all of the hosts of the event. Purchasing your ticket gives us consent to share your information.
*Your zoom link and gifts will be emailed 48 hours prior to the event.
**This event will be recorded. You will have access to the recording for 48 hours after the event.